Entrance to this floor is in the courtyard with driveway from Kobbelvænget. If you get a lot of guests, it can be an advantage for you to choose an office here. The same applies if you need disability-friendly conditions.
On the floor you have: The entrance, reception, lobby, entrance to lounge area, mailboxes, 2 meeting rooms, kitchenette, 2 toilets (+ 1 disabled toilet) and 5 office spaces.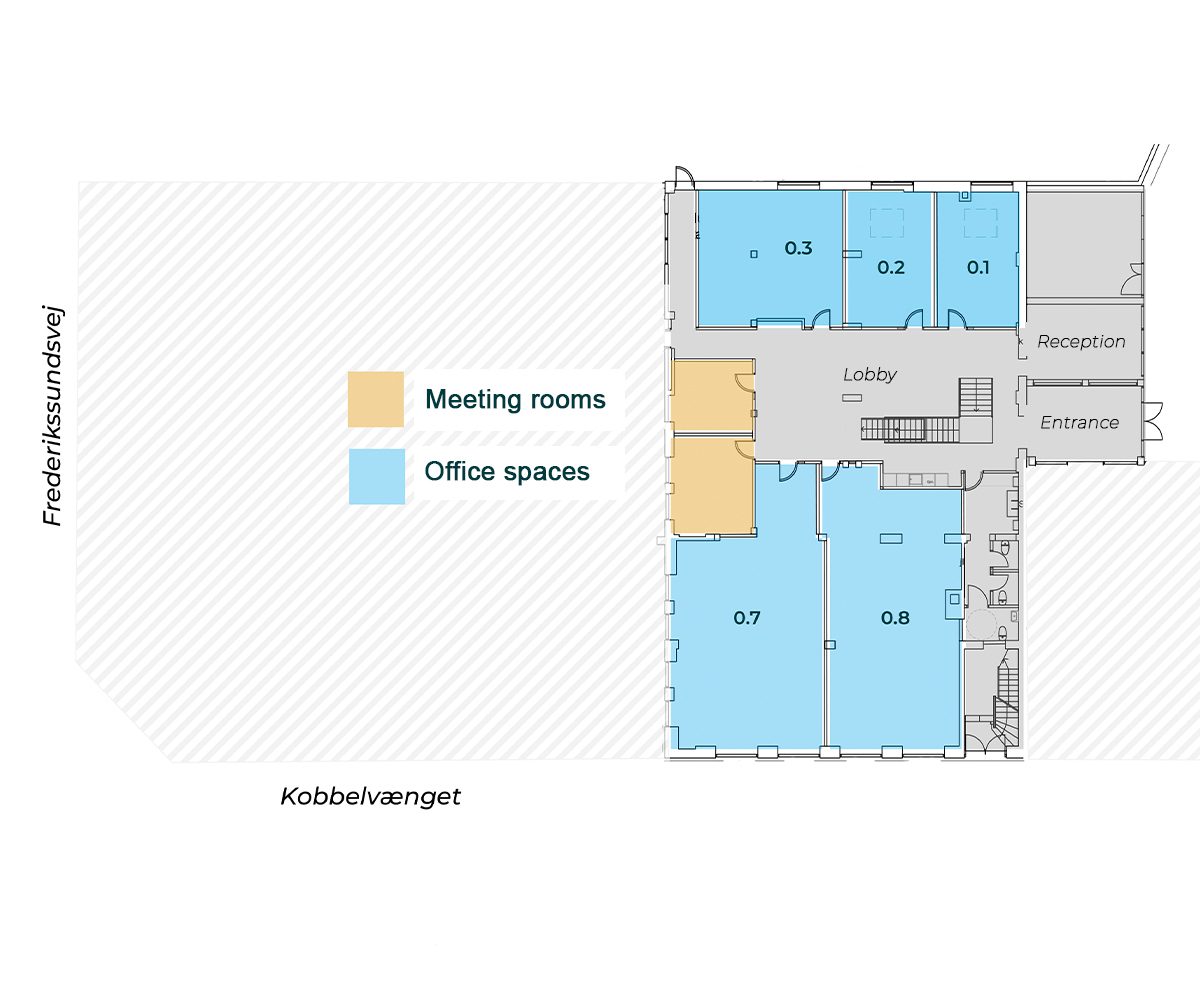 The vast majority of tenants live on the 1st floor, as here are most office spaces. Here are three meeting rooms and not least the canteen, the coffee machine and the roof terrace. If you enter Officehotel from Frederikssundsvej, you will enter on the 1st floor.
On the floor you have: 22 office rooms, nice bright rooms, roof terrace, canteen with kitchenette, 3 toilets, 3 meeting rooms and the coffee machine.